Description: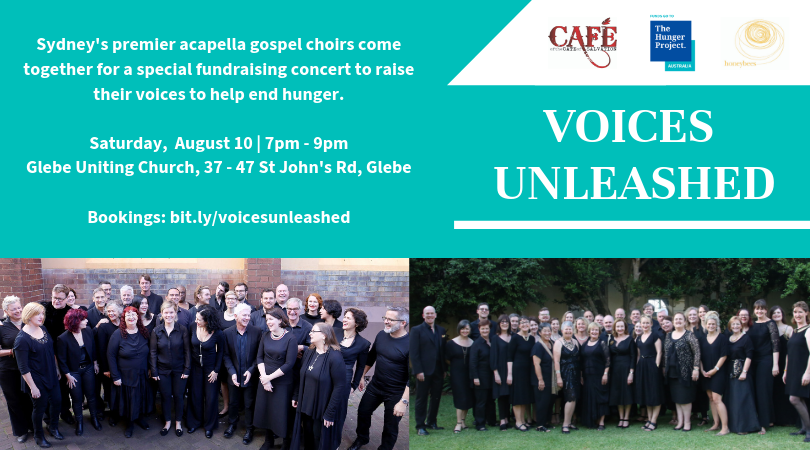 We're performing at a fundraising concert for The Hunger Project

The Hunger Project works to break the cycle of poverty.
The funds raised will go towards the Unleashed Women program.

We're looking forward to sharing the stage with The Honeybees

The Hunger Project's goal is to end world hunger by 2030. Our approach is different – we see people living in hunger as the solution, not the problem. We shift the mindsets of women and men so they transform into leaders for the sustainable end of hunger. Then, through our programs such as education, microfinance, agriculture and health, we empower people with the skills, knowledge and resources they need to break the poverty cycle themselves. For more info, go to www.thp.org.au

About Unleashed:

Unleashed is a powerful global movement to educate, train and empower women to end hunger and poverty in their own communities. If she can, we can. Studies show that when women are empowered and earn an income, they spend a significant portion of it on their families on things like education, health and food. By educating, training and empowering one woman, she can lift herself, her family and her community out of hunger and poverty. All of the funds raised through Unleashed go towards The Hunger Project's work ending hunger in Africa, India and Bangladesh.